More than half a century of entertaining people across the Five Valleys
30/10/2023 Marling School Playing Field
We have run this event for over 50 years and apart from giving the people of the Five Valleys an enjoyable evening, we have been able to raise approaching £250,000 which has been distributed to charities and good causes with a local impact.
Every year we nominate a number of charities we wish to support. Besides these charities there are also some other charities and local groups that benefit from the money raised as an appreciation for their work on the day of the event.
Prices
| | | |
| --- | --- | --- |
| | Gate Price | Advanced Price* |
| Child of Primary School Age | £6.00 | £5.00  [book now] |
| General ticket | £12.00 | £10.00 [book now] |
Babies and toddlers can come and join the fun for free. General tickets are for everyone over Primary School age.
If you buy your ticket(s) online, please remember to either print your E-Tickets out before the event or bring your mobile phone with the ticket on it. TICKETS ON THE GATE COST 20% MORE.
*Please note: Tickets at the advanced prices are only available until Friday 27th October, after this the prices will go up to the full gate prices as listed above.
The fun fair and all food and drink stalls operate on a cash-only basis, but card payments are accepted at the gate to pay for entrance (main gate only).
Children of Primary School Age have to be accompanied by a responsible adult.
Gates Open 6pm. The fireworks display start approx. 8pm.
---
On-site Entertainment
John Coneley's Fun Fair
The fun fair will be open from 6pm until 9:30pm. With rides for all ages, there is fun to be had for all the family.
Punch and Judy
This year the renown South West Punch and Judy entertainer, John Harvey will perform three pre-firework shows with balloon bending in between for the under 12's.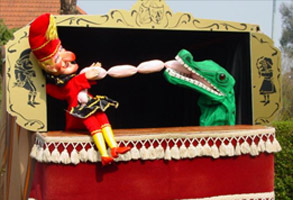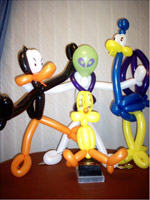 Star Fireworks
The firework display is run by Star Fireworks, former British Firework Champions of Champions.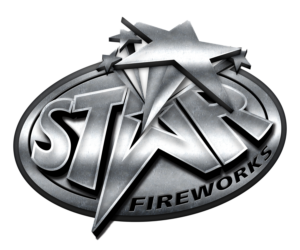 They use the world's most advanced digital fireworks firing system and choreography system for our display, ensuring it is the best and largest fireworks events across the five valleys.
Food & Refreshments
There will be plenty stalls offering drinks, food and snacks.
---
Car Parks
This is a car free event, there is NO car parking at the venue. if you turn up to the event in your car you will be directed away from the event to the closest car park! Use the below map to locate some public car parks.

---
For your own safety and welfare please observe the following:
Weather Protection – Protect yourself from the weather on the night of the display and prepare for the cold and the wet. Given the time of year you are likely to need a warm coat, and possibly a warm hat, gloves, scarf and waterproofs.
Footwear – The ground may be wet and muddy so wear suitable footwear that will prevent you from slipping.
Pushchairs – Avoid using a pushchair that will be hard to use on wet and potentially muddy grass.
Sparklers and Fireworks – You are not allowed to use sparklers, fireworks or laser lights within Marling School Playing Field. You will not be allowed entry into the event carrying any of these items. If you are caught using sparklers, fireworks or laser lights within the playing field you will be evicted immediately from the event with no refund or right of re-admission.
Alcohol and drugs – You are not allowed to consume alcohol or drugs within the playing field. You will not be allowed entry into the event if you are drunk or are suspected of being under the influence of drugs. If you are caught consuming alcohol and drugs within the event you will be evicted immediately from the park with no refund or right of re-admission.
First Aid – For minor medical issues, the First Aid station is located in the top field just after the gates by the barrier of the event control.
IN AN EMERGENCY DIAL 999 – give your location as the FIVE VALLEYS FIREWORKS DISPLAY – MARLING SCHOOL PLAYING FIELDS, CAINSCROSS ROAD, STROUD. Inform an event marshal, steward or security guard who will get assistance from the emergency first aid team on site.
Lost children – The lost children point is located at the St John's First Aid station in the top field adjacent the barrier of the event control.
Please Note:
Whilst we take all reasonable precautions for your safety, attendance to the Five Valleys Fireworks is entirely at your own risk and we do not accept responsibility or liability for any loss or damage which may arise as a result (whether in negligence or otherwise).
We do not, however seek to exclude liability for death or personal injury arising as result of our negligence, or to exclude any liability that is prohibited from being excluded by law.
Firework events can be dangerous. Please take care.
Five Valleys Fireworks Committee